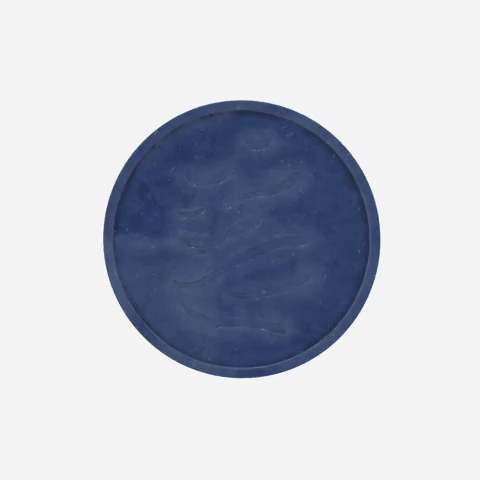 A FINE ART SECURITY TOKEN & NFT STUDIO
Ownership of the World's Largest Sapphire
In 1995, the Millennium Sapphire® was discovered in Madagascar, an island nation located off the southeastern coast of Africa. Designated a national treasure, the initial value reported in the local press was between US$90 and US$500 million.  After leaving Madagascar, the sapphire was examined by the Asia Institute of Gemological Sciences (AIGS) in Bangkok, Thailand, and was given its certificate of identification. The AIGS staff had some of the first glimpses of the enormous gemstone.  One staff member's reaction was a stunned look, a pointed finger at the large blue mass, followed by, "Is that sapphire?"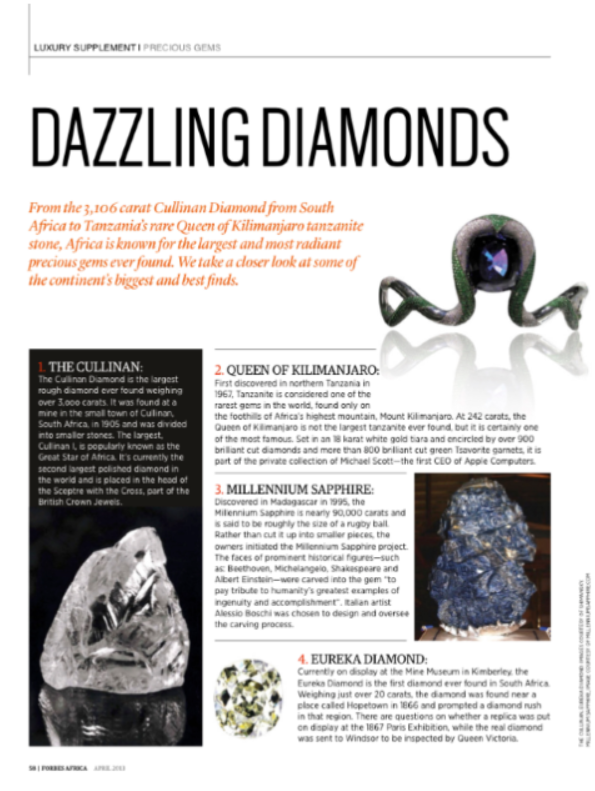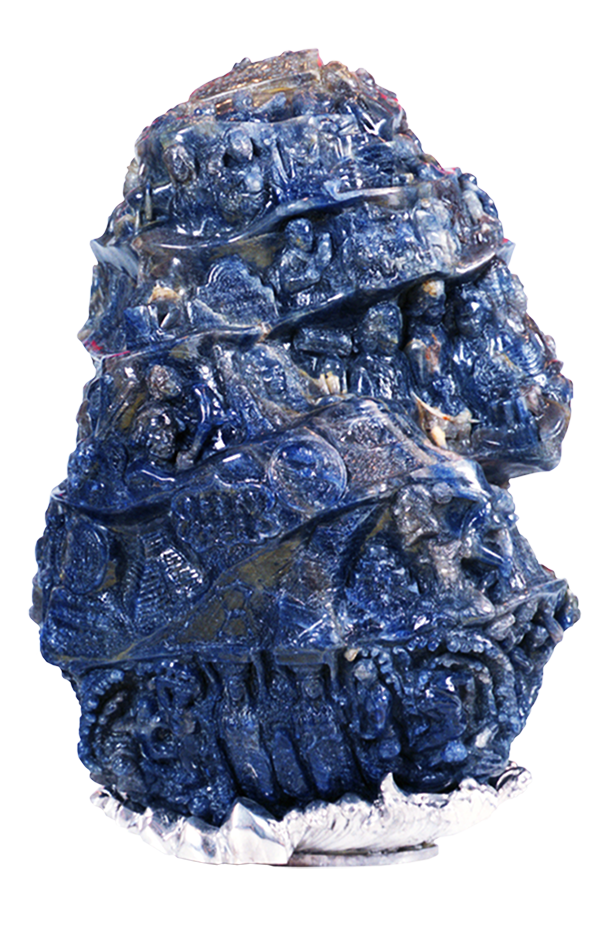 The Millennium Sapphire® is a 12.3 kg natural sapphire that was carved as a tribute to the creative genius of humanity. Valued at US$150 million, it is among the most valuable and renowned gemstones and works of art in the world. The MS Token represents both fractionalized ownership in the Millennium Sapphire® and future pro-rata share in the potential profits driven by our NFTs. The NFT's will be created in collaboration with some of the world's most talented studios and digital artists.
WHO HAS CERTIFIED THE MILLENNIUM SAPPHIRE®?
The Gemological Institute of America, as well as prominent international laboratories and gemologists, also certified the Millennium Sapphire® as a natural sapphire. In August 2001, the Guinness World Records issued a certificate designating the sapphire as the world's largest carved sapphire.
The Millennium Sapphire® was owned by a consortium led by Daniel Mckinney. Rather than break the large stone into smaller pieces, Mckinney initiated the Millennium Sapphire® project, hiring world-renowned artist, Alessio Boschi to design the carving. Months of research and design were poured into the project to bring art, historical accuracy, and technical excellence into the finished carving.
You can find all certifications and relevant documents here
HOW WAS IT CARVED AND BY WHOM?
The Millennium Sapphire® was carved into a tribute to the creative genius of humanity. The images etched on the face of the world's largest blue sapphire trace milestones in human achievement from the beginning of recorded time to heroes of the present day.
Carved over a two-year period under the direction of award-winning designer Alessio Boschi, the creative director behind this masterpiece, the sapphire was transfigured from a rough gemstone into a monument of human triumphs.

A graduate of the Academy of Costume and Fashion in Rome, Alessio debuted in the industry in 1996. After several freelance assignments in Italy and France, he moved to Athens, and began designing jewelry with an emphasis on colored gemstones. In 1999 he collaborated with Daniel Mckinney on a project in Hong Kong to create the design for the Millennium Sapphire®: the largest gem quality carved sapphire in the world, with a remarkable weight of 61500 carats.
A security token offering (STO) is a U.S. SEC regulated process of securitizing an asset on the blockchain via security token issuance. A STO is a superior alternative to an unregulated initial coin offering (ICO) or a more tedious initial public offering (IPO). Not only do you enjoy fractionalized ownership but also potential dividends from owning tangible assets.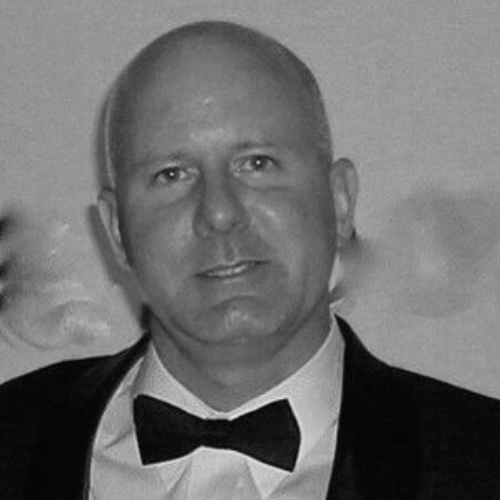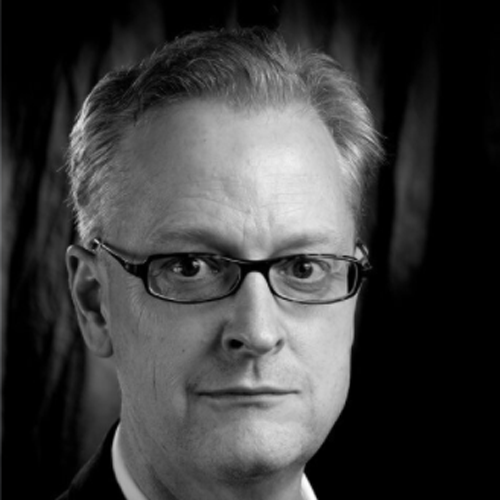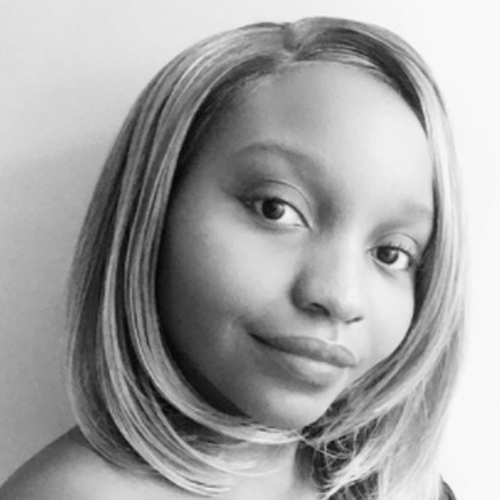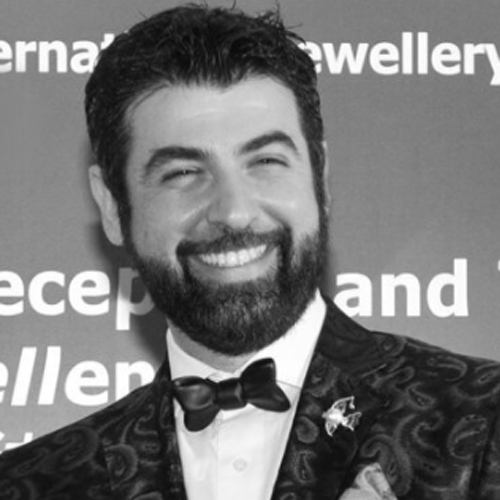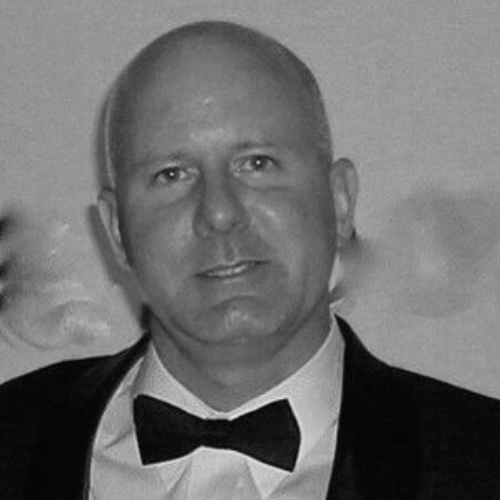 Daniel was a primary gemstone manufacturer and wholesaler, when together with the late Gov. John Connelly of Texas, he founded one of the largest fully integrated jewelry manufacturing companies in the world.
In 1998, he bought an 18kg rough sapphire crystal, then led the artistic carving production and named it 'The Millennium Sapphire©.' Mr. Mckinney has been the CEO and director of numerous public companies. He has successfully founded many companies and ventures worldwide over the last 40 years.
His desire to combine his passion for fine art and finance led him to establish Millennium Fine Art, Inc.
Curtis Brooks is an author and internationally recognized speaker. He co-authored a book with Steve Forbes called, SuccessOnomics. He is an expert in investing, financial markets, and currency arbitrage. He has built a financial paper business, a construction and rehabilitation company, and designed the business model for and funding of a private hedge fund. Curtis founded several training companies in investing in real estate and in the arbitrage of currencies.
He has also founded businesses in the fields of jewelry and diamonds and was the Director of International Development of one of the largest international vertically integrated fine jewelry companies in the world.
In his early days, Curtis traveled the world buying and selling rare gem and crystal specimens to the world's elite collectors. He sold many such gems to the prominent museums of the world including the New York Museum of Natural History, The Smithsonian, Royal Museum of Canada, the Museum of London, National d'Histoire Natural – Paris as well as Harvard, University of Texas, and UCLA to name a few.
Curtis started addressing boards of banks and investors at the urging of his mentor "Big" John Connally, the former Governor of Texas. He made a career of conveying to boards, a full array of information or strategic/tactical plans for adapting to the new economic future.
Curtis has residences in Costa Rica and in Tampa, Florida. His studies included Business, International Finance, Psychology, Geology, and Gemology successively at the New Mexico Military Institute, the University of Johannesburg, and the Gemological Institute of America where he received his Graduate Gemologist degree.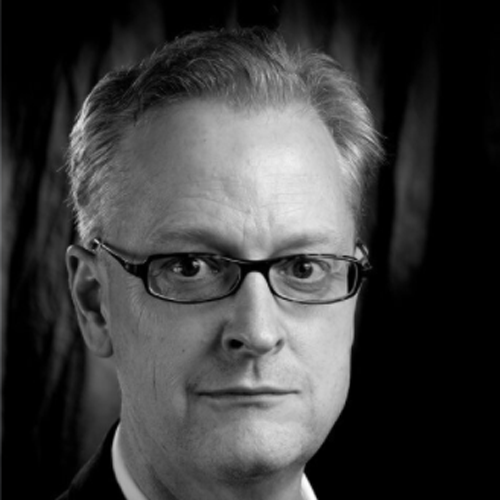 Campbell McLean has 33 years of experience in media production and marketing communications as an executive producer, general manager, and company director engaged in creative projects for numerous Fortune 500 companies and government clients within the Asia Pacific region.
Mr. McLean has been recognized with several creative awards, but he excels in executive management where he's responsible for conceptual development and production budgeting of content for advertising, PR campaigns, marketing events, online media and television documentaries Besides his work with top brands and agencies, Mr. McLean has founded several of his own production companies, including one of the first Chinese language online video channels reaching millions of viewers in China. He is currently a mentor with the China Accelerator Program in Shanghai and served as a Board Director of the Australian Chamber of Commerce in Hong Kong.
As an early adopter of digital media in the mid-1980s, Mr. McLean has a number of firsts to his list of media production achievements. To this day, he continues to seek new challenges that push the boundaries of art and business, entertainment, and technology. In his student days, Mr. McLean studied Renaissance Art, wrote art reviews for the university newspaper, and collected New Zealand contemporary art Mr. McLean has a BA in English Literature from Victoria University of Wellington in New Zealand.
xxxx is an international finance professional with more than a decade of experience working with financial fund managers and entrepreneurs in the U.S. and Asia.
xxxx started his career in Shanghai where he was involved in Private Equity and attended business school. He has continued to provide advisory services for fund managers, private and public company principals in a variety of disciplines from fine art to hedge fund investment since then. He maintains an influential international network of fine art, business, and government leaders from New York to Hong Kong and beyond.
xxxxx graduated from The Elliott School of International Affairs at the George Washington University in Washington DC with a BA and from Hult International Business School in Shanghai with a Masters in International Business.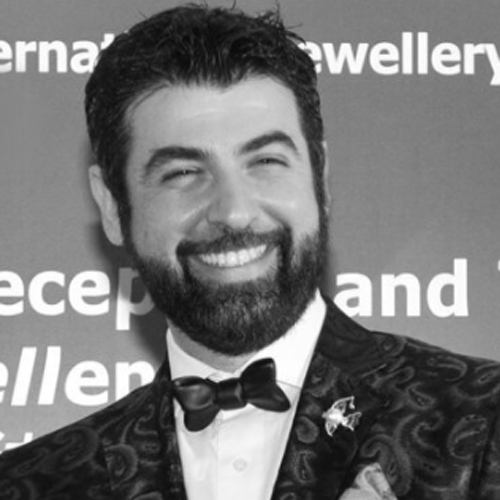 A graduate of the Academy of Costume and Fashion in Rome, Alessio debuted in the industry in 1996. After several freelance assignments in Italy and France, he moved to Athens and began designing jewelry with an emphasis on colored gemstones. In 1999 he collaborated with Daniel Mckinney on a project in Hong Kong to create the design for the Millennium Sapphire®: the largest gem-quality carved sapphire in the world, with a remarkable weight of 61500 carats..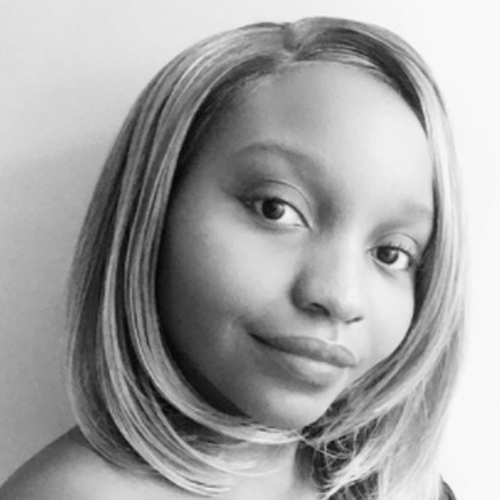 Angeline Mbogo Community Manager Angeline's content is published on top sites like bitcoinafrica.io and redeem.com
Ever since learning about bitcoin in 2017, Angeline knew that she had found her calling. She has been working in the crypto scene since then and has never looked back. Her mission in life; is to create awareness about cryptocurrencies and blockchain technology because she believes they will change the world to (a much) better place.
When she's not putting together an elaborate content plan for MS Token or juggling our growing communities, she enjoys baking her yummy sweet treats.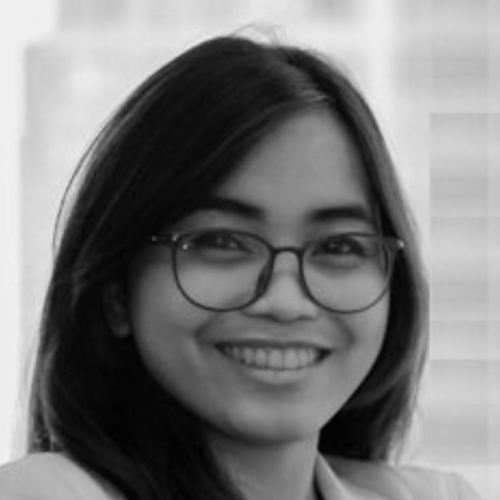 Christerynne Kieme Taliada
Christerynne Kieme Tatiada is Millennium Fine Art, Inc.'s Global Human Resources Administrator, bringing over 7 years of HR experience in areas such as HR administration, recruitment, and organizational development. Kieme previously worked for businesses in the shared services industries, with focus on full employee life-cycle needs. Currently, she supports HR recruitment, onboarding and support Executives on a daily schedule.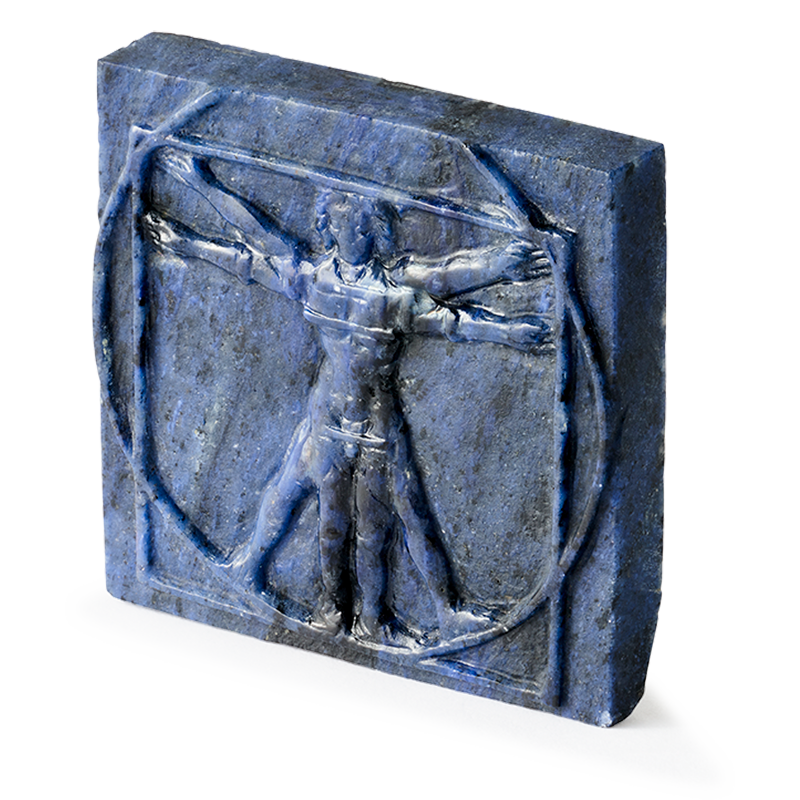 To cement its status as an industry-leading, NFT studio, MS Token is partnering with esteemed, international, 2D, 3D, VR & AR animation studios, world famous digital designers and artists such as Alessio Boschi to produce the world's premier NFTs. The exciting potential of this novel union of art and technology both honors and furthers the ethos of the epic history of technological advancement and artistic excellence carved into the surface of the Millennium Sapphire® itself.
The end result will be a flow of limited edition NFTs that both collectors, investors and traders will delight in.
CREATING INCOME STREAMS
Building off the aesthetic appeal and geological prestige of the Millennium Sapphire®, MS Token has created a studio to develop its own line of bespoke, digital art NFTs. Drawing inspiration from the treasure trove of copyrighted digital images of the Millennium Sapphire® and its 134 lapis figurine carvings designed by world renowned artist Alessio Boschi, MS Token's NFTs will bridge the gap between the physical majesty of priceless artworks like the Millennium Sapphire® and the emerging, creative potential of blockchain technology. Thus creating a rich source of ongoing revenue streams for all stakeholders in MS Token.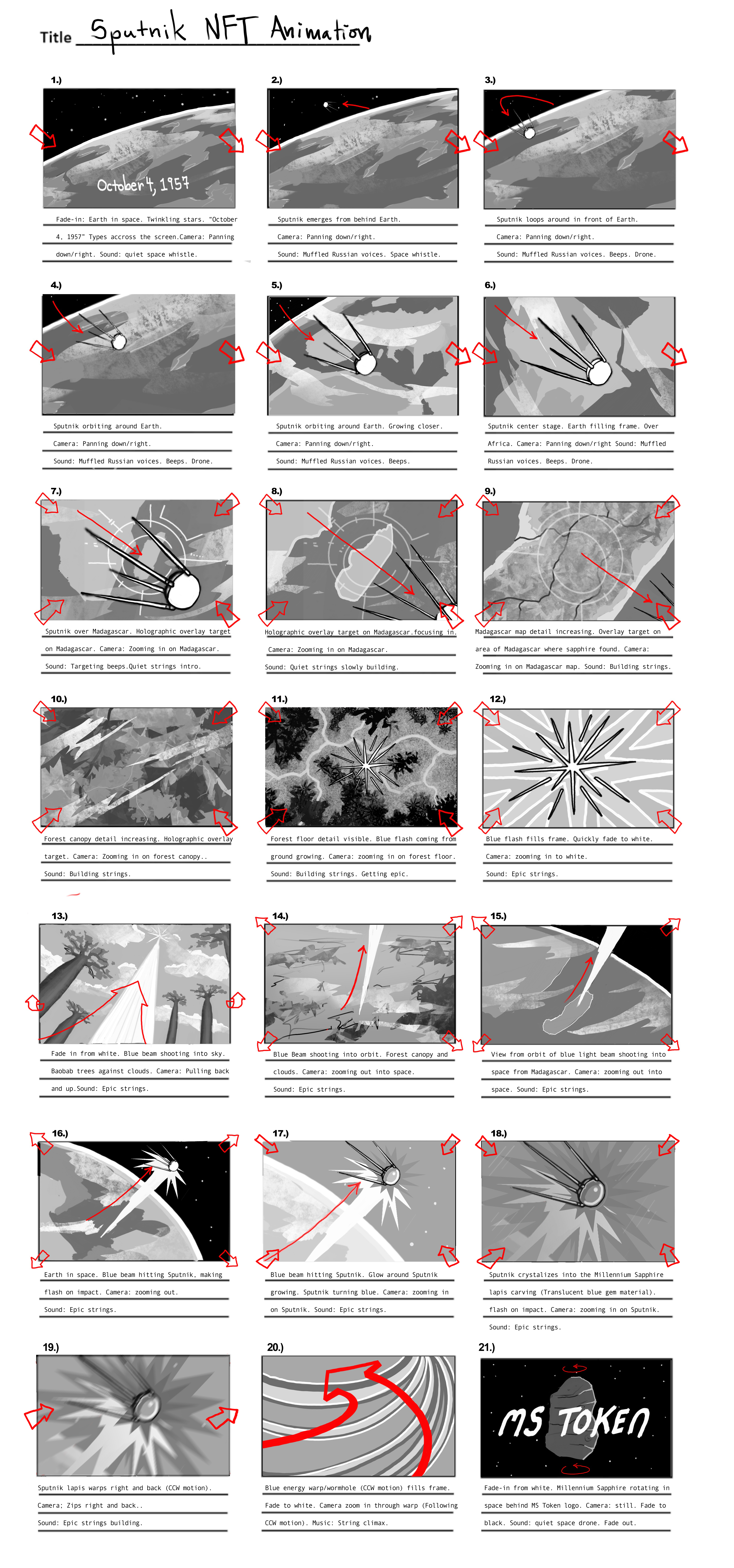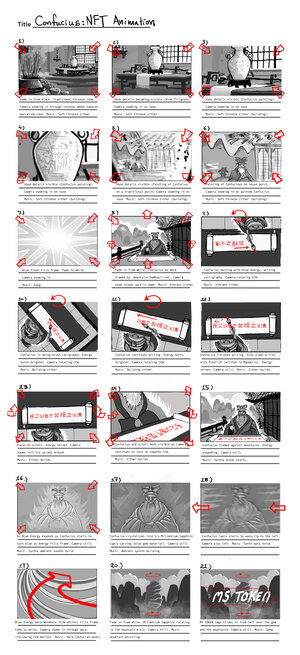 THE MILLENNIUM SAPPHIRE® TOKEN
Q2 - Presale, Storyboard of NFT Concepts, Negotiations With NFT Partners.
Q3 - First NFT Released, First Series of NFT's Released, Media Campaign
Q4 - Public Sale, Second Series of NFT's Released
2022
Q1 - Exchange Listing, Third Series of NFT's Released
Q2 - Fourth Series of NFT's Released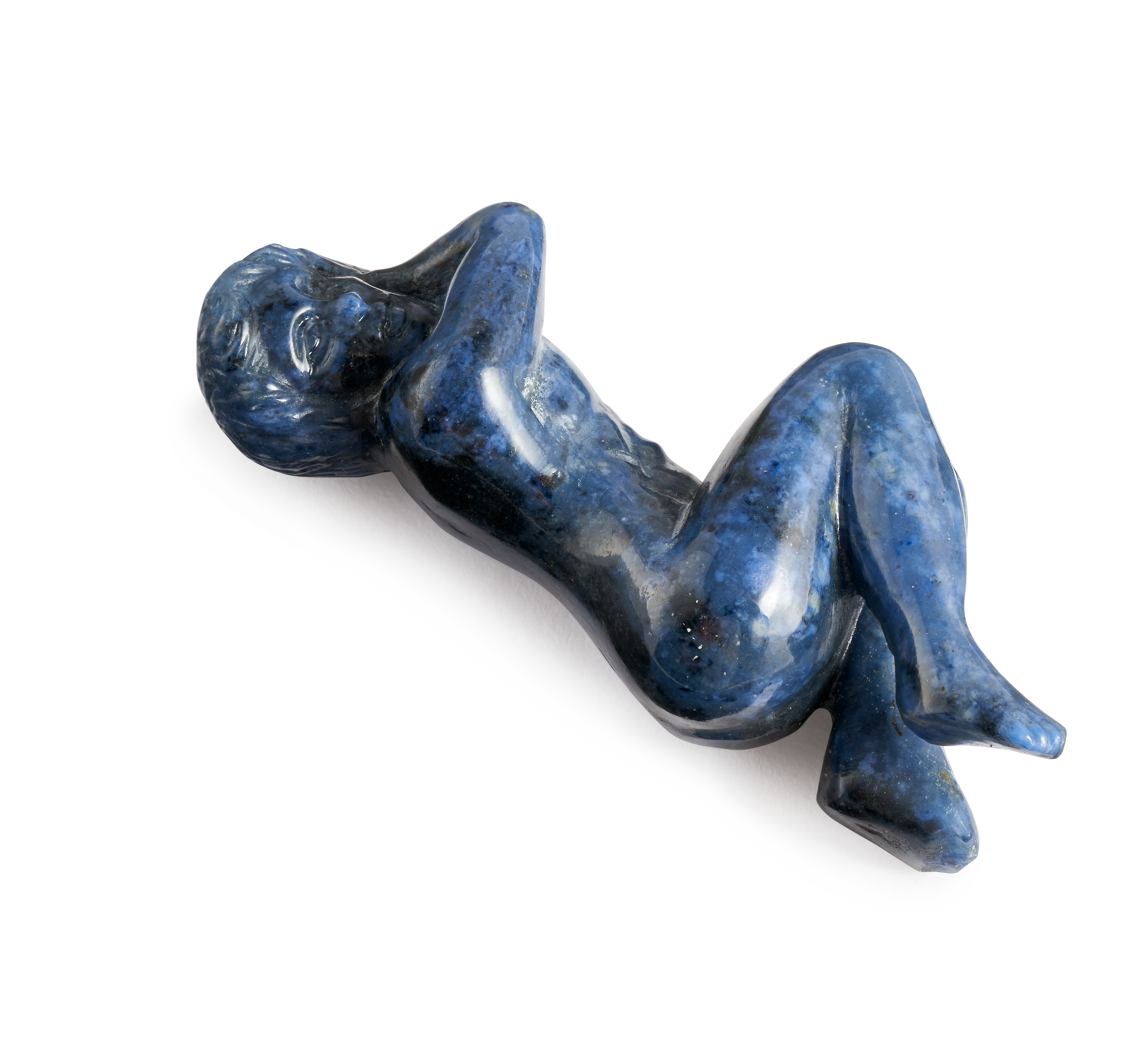 Millennium Fine Art, Inc. (MFAI) is a Wyoming holding company focused on acquiring fine art masterpieces by famous artists. It is the sponsor and majority owner of MS Token.  MFAI plans to sponsor a series of fine art backed security tokens starting with the Millennium Sapphire® backed MS Token.
Investor Relations: Dennis Burns: (Tel) 567-237-4132
General Inquiries: [email protected]
MILLENNIUM SAPPHIRE® STUDIO